"Alcohol makes other people less tedious, and food less bland, and can help provide what the Greeks called entheos, or the slight buzz of inspiration when reading or writing." – Christopher Hitchens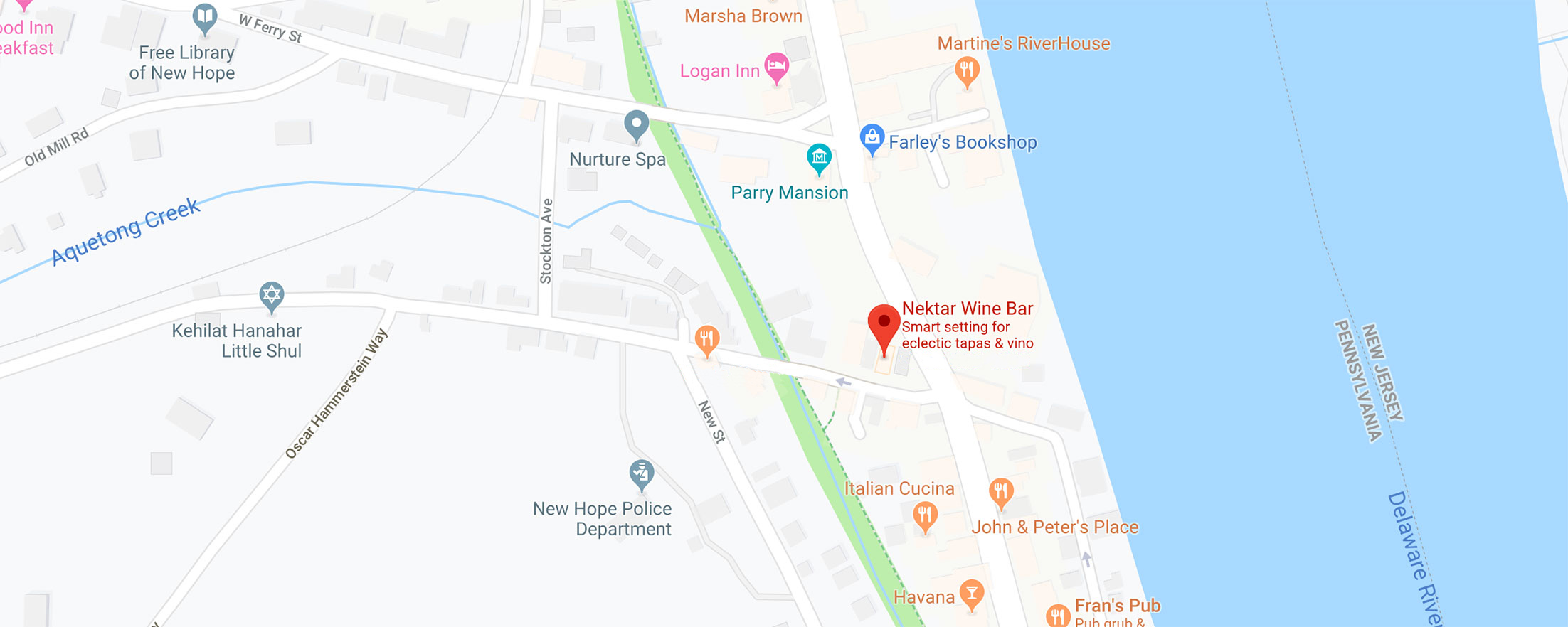 Sign up for Nektar News.
Be the first to know about upcoming tastings for wine, beer and whiskey.
Reservations and walk-ins are both welcome.
Closed on Thanksgiving Day, Christmas Eve & Christmas Day
Monday - Thursday
12 - 9pm
Friday - Saturday
12 - 11pm
Sunday
12 - 9pm

2 West Main Street
Clinton, NJ 08808
(908) 730-9300