"Alcohol makes other people less tedious, and food less bland, and can help provide what the Greeks called entheos, or the slight buzz of inspiration when reading or writing." – Christopher Hitchens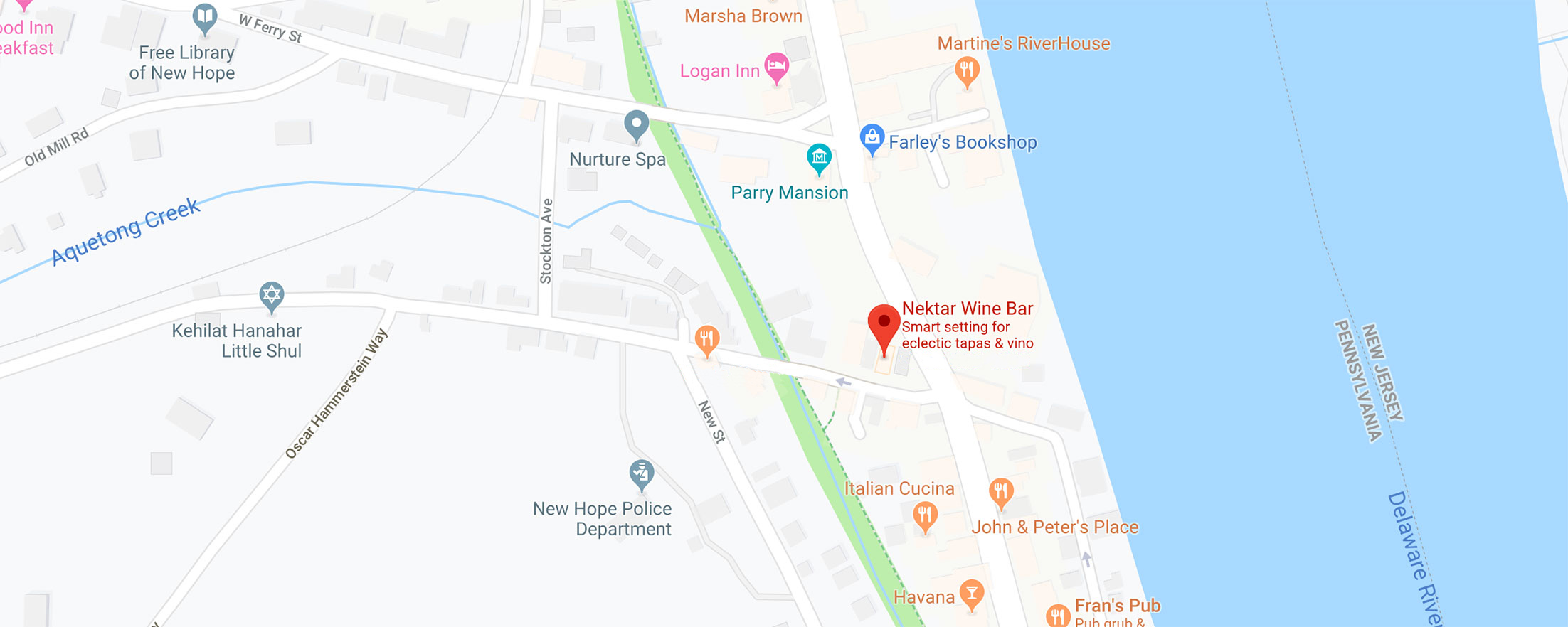 Sign up for Nektar News.
Be the first to know about upcoming tastings for wine, beer and whiskey.
Closed for Easter Sunday April 9th, 2023
Monday 
Usually Closed.
Tuesday - Thursday
12 - 9pm Reservations
Friday - Saturday
12 - 11pm Reservations
Sunday
12 - 9pm Reservations

2 West Main Street
Clinton, NJ 08808
(908) 730-9300