We'd like your opinion of your dining experience at Nektar.
What did you like best about our restaurant?
Was there anything you didn't like?
What is your favorite Nektar dish?
What could we do to make your experience better?
Is there anything you would like to see added to our menu?
Did you feel confident in our COVID-19 safety practices?
Would you like to see anything else done in regards to COVID-19 safety practices?
Created with Perfect Survey
Sign up for Nektar News.
Be the first to know about upcoming tastings for wine, beer and whiskey.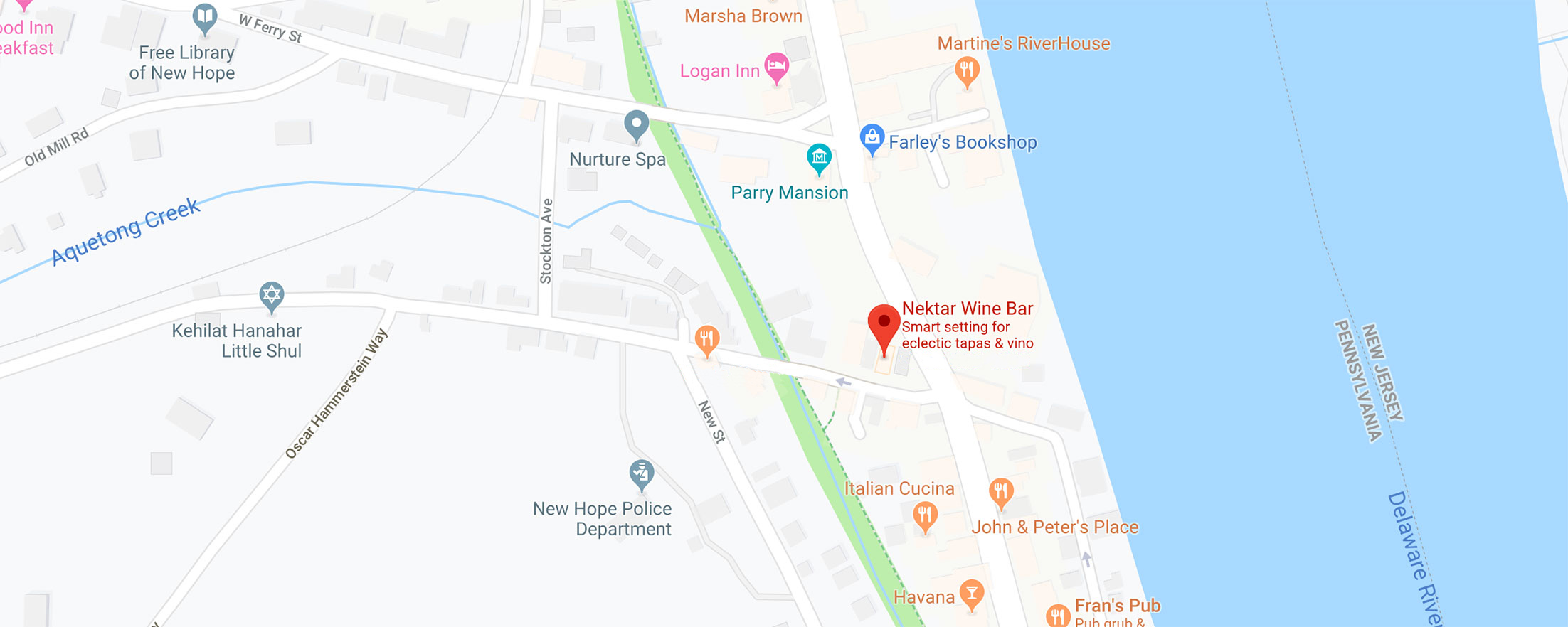 Monday 
Usually Closed.
Tuesday - Thursday
12 - 9pm Reservations
Friday - Saturday
12 - 11pm Reservations
Sunday
12 - 9pm Reservations

2 West Main Street
Clinton, NJ 08808
(908) 730-9300